Holy cow.....this blog has been quiet for a while!!!!
I feel SO excited to be sitting here with my laptop and a glass of vino embarking on my first post sharing one of my family's most fun adventures! As you may know, we just recently returned from a three week trip to Europe. Spain and Italy to be specific!
I am still searching for the words to describe much of our experience. So tonight I'll start with a little backstory and the beginning of our trip. There will be many follow up posts to come to share our hilarious and awesome stories! I hope you enjoy!
I grew up in a very small town in Washington. I loved growing up where I did......but my travels were limited. I ventured off to college in Bellingham, met some fantastic life friends, and then at the end of my time at WWU, I met my husband, Todd. We married three years later and our honeymoon was my first trip abroad. It was one of THE best experiences of my life! There are so many lessons in travel......but mostly it provides perspective. A broader view of life and people. I loved every second! And I caught the travel bug! Well, and I also fell in love with Italy!
Fast forward a few years...life....families...friends....careers...two kids....babyhood...toddlerhood...
And then in April, 2011 the four of us (me, Todd and the kids) ventured to Maui! Audrey was just 7 and Nathan was about 4.5 years old. It was our first tropical, escape vacation and Todd and my first time in Hawaii.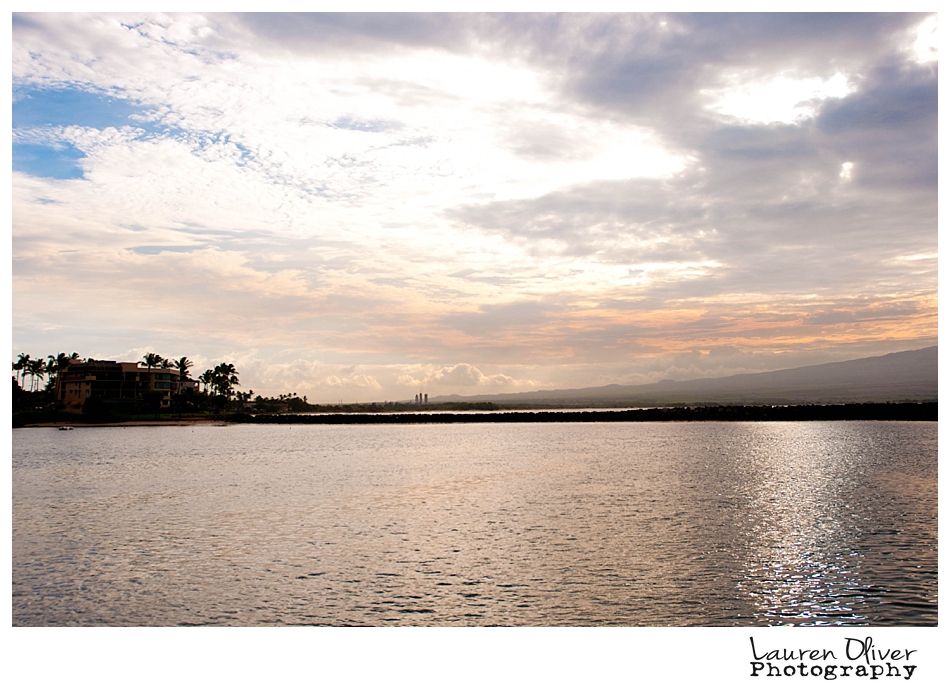 We had SO much fun! I mean MAJOR fun. The kids were amazing!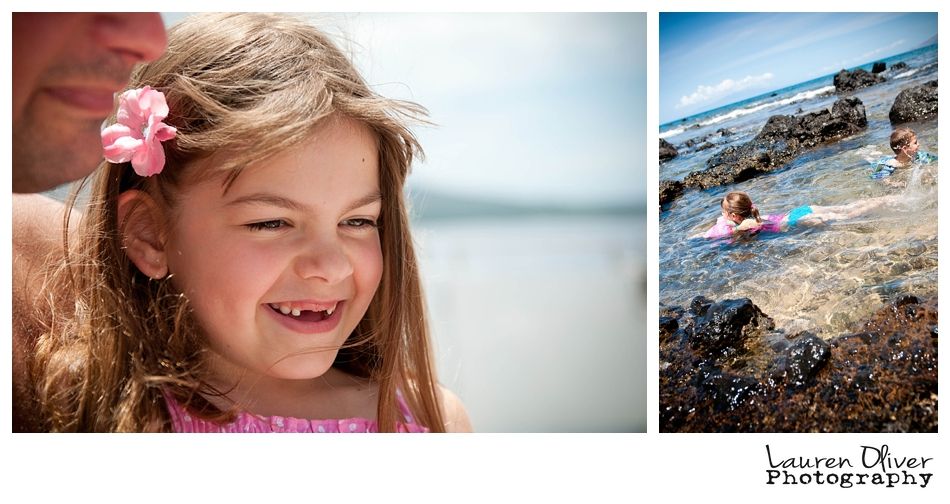 I remember distinctly the moment Europe 2013 was born. The four of us were sitting at Cheeseburger in Paradise in Lahaina. We were towards the end of our trip and talking about what a fabulous time we'd had. Todd and I looked at each other and simultaneously began making comments like, "We've arrived"......"It's a new chapter". It was the first trip where we didn't need a stroller, everyone had words, no one needed a nap, everyone could eat wherever we went, listening ears were improving (you parents out there know)! We were ready to travel. Like, really travel!
We had talked lots about taking them to Europe at some point.
And then Todd says, "why don't we just do it - let's plan for it in 2013".
And that was it!
So for the last two years we saved, planned, coordinated, checked out books about Spain and Italy, had multiple "Europe Planning Dinners" with our traveling buddies AND we let the kids get a little older!
March 31, 2013 (Easter)
We left.
And THANK HEAVENS the Easter Bunny did an early delivery given our 4:30am departure!
So here is our crew!
Me, Todd, the kids, my cousin, Mandy, her fiancé David, and Todd's parents, Jan and Leroy! We happily met up with Uncle Ken in Rome for the last 4 days too! AWESOME!
We backpacked, so we were minimalists in our packing!
It worked fabulously!
I will say, in summary, the kids totally wowed us!
Anyone who knows my son - may have wondered how he would do with 12 hours of flying heading over and 16 hours of flying heading home. Seriously - he was awesome! They both were!
And then we arrived in Madrid.
And the adventures began!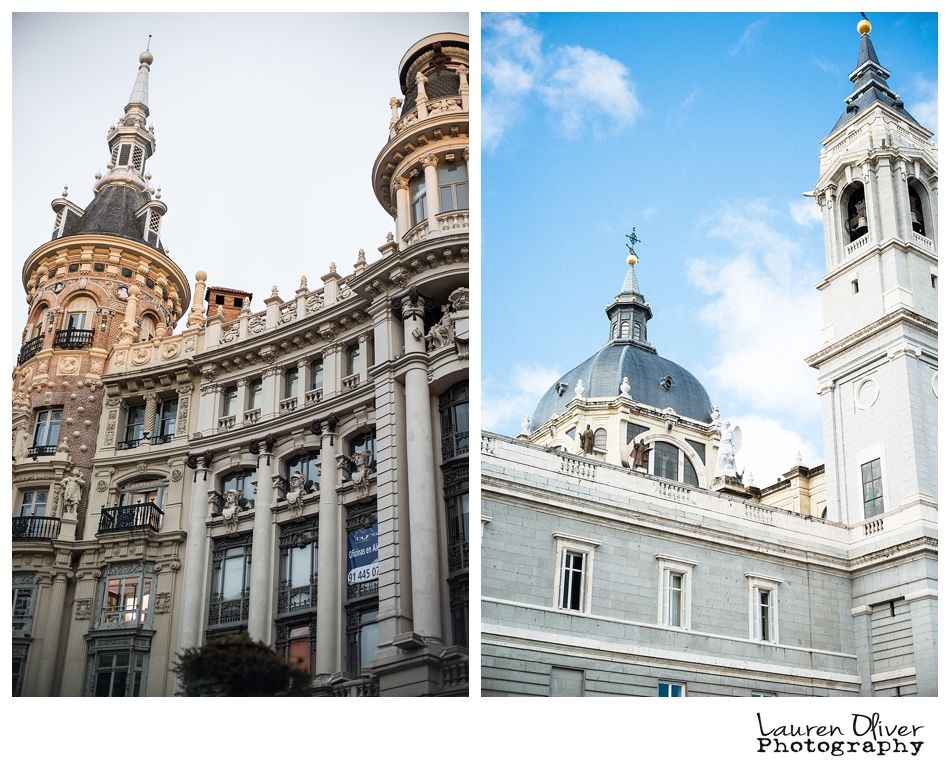 The Spanish LOVE their pork!!
Ham cured a thousand different ways.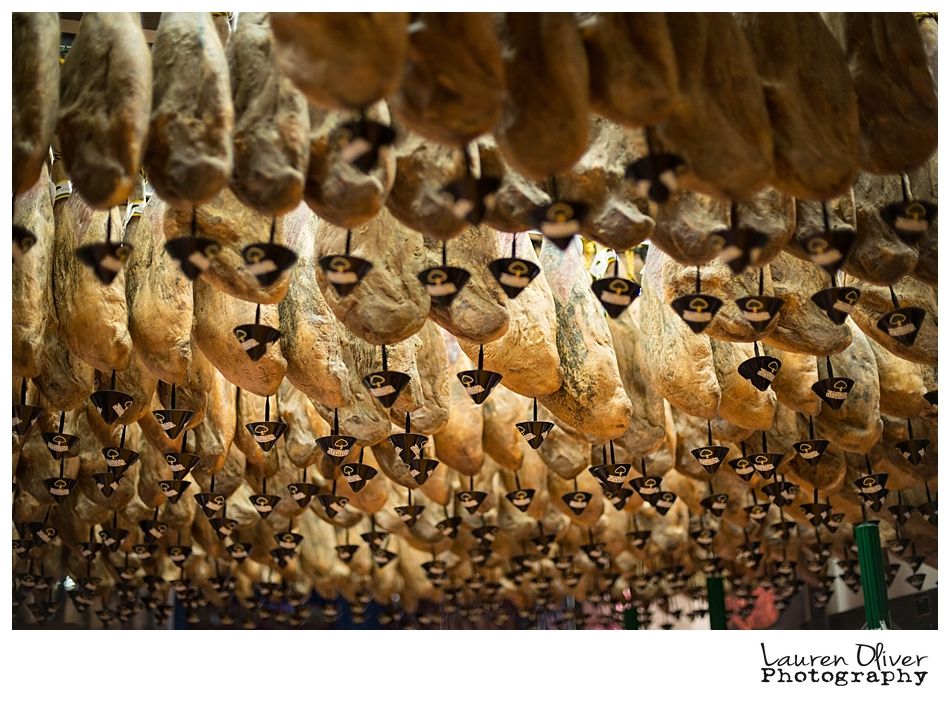 You want some fresh jamon?
Here, let me just slice it from the pig leg in the vice!
We spent only one night in Madrid!
We adjusted to time.
Had some TAPAS.
Saw the palace.
And then the next morning we hit the Madrid train station.
Madrid ---> Sevilla
All I have to say is the Europeans have train travel down!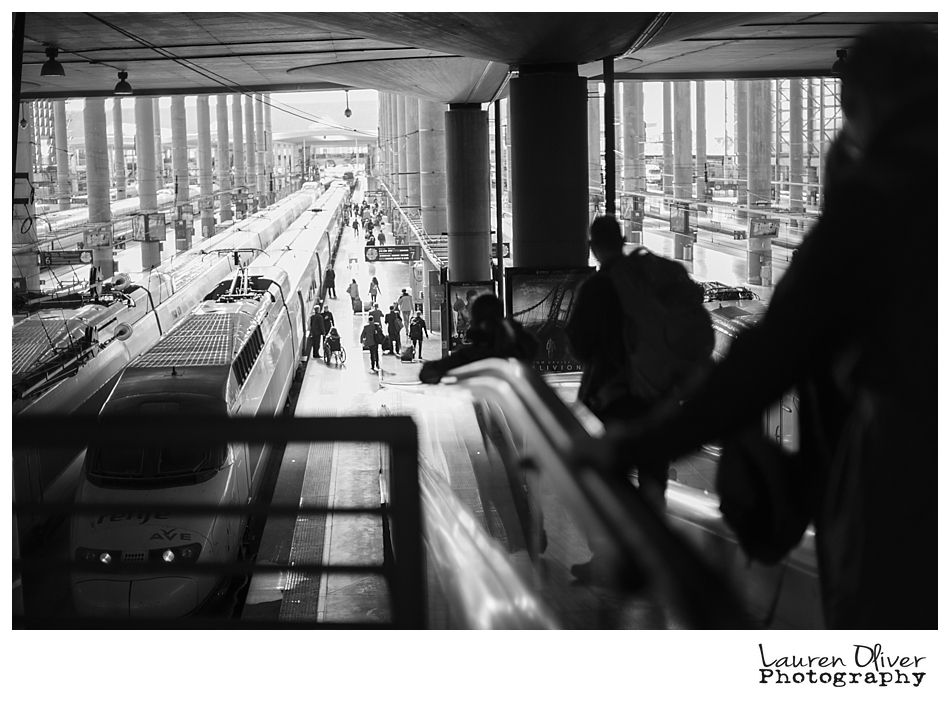 It didn't take Nate long to start making friends.
We had an adorable Spanish family sitting next to us.
As you can see - fast friends here!
Life lessons - people are people - and play is universal regardless if you speak the same language!
And a swift two hours later we arrive in this little slice of heaven - also known as Sevilla!
This was the view from our apartment.
We were about to settle in for a week here.
And boy, did we have fun!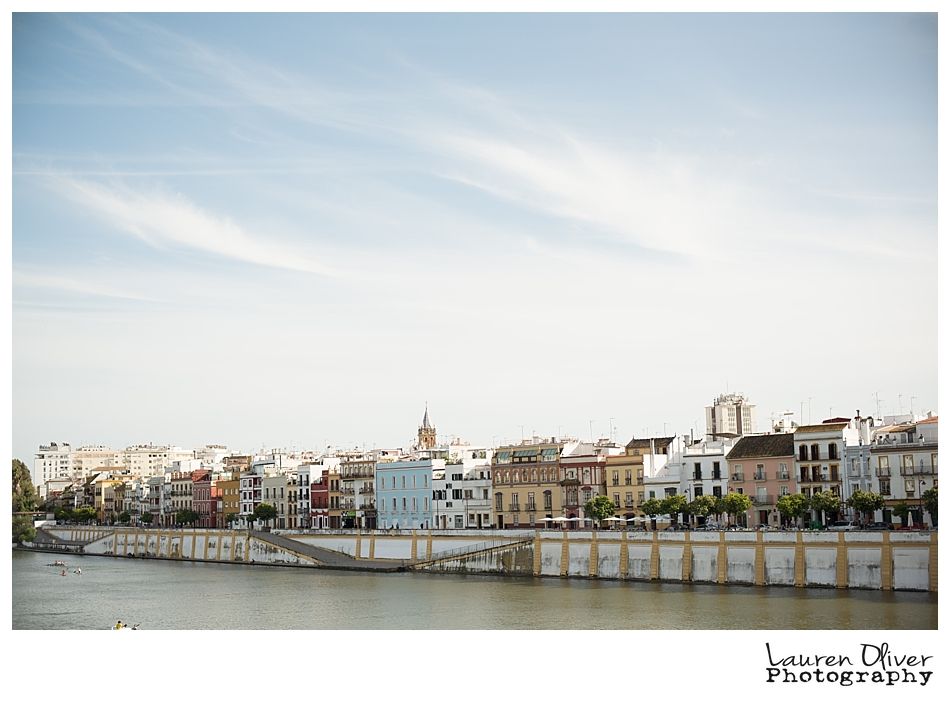 There are so many more adventures to come.
For now - I wish you a restful night and weekend ahead!
Buenas Noches!
-Stacy